I've had two m/m stories published:
Slap & Motley
in
British Flash
(June 2011) and
Shelter from Storms
in
Lashings of Sauce
(July 2012)
I also keep rare breed chickens, am slave to a cat, and spend a fair bit of time in our garden, so there's the occasional post about them too.
I write (and read!) stories - long, short, whatever...
Current Mood:

happy
As mentioned previously, I'm writing a serialised story for our village newsletter. You can find part 1 here (I'll wait for you to come back)… Now! On to part 2, which appeared in July's edition of the newsletter…
Tales from the Chicken House: The Corn Conspiracy
Mrs B was just settling down for an afternoon snooze inside the chicken house when Blackadder's loud squawk interrupted her plans.
"Where's the corn?" Blackadder yelled at the hens, "Who's eaten all the corn?"
Miss Q said something but it was too quiet for Mrs B to hear, and that annoyed her. If her afternoon snooze was going to be interrupted by the rest of the flock, she wanted to at least listen in on the conversation.
Feeling distinctly ruffled despite her recent preen, Mrs B leapt down from the perch and scampered back outside.
"They haven't given us any corn, Blackadder!" she reminded him.
"Honestly!" Miss Q squawked at her, "I just got him to calm down, and now you're winding him up again?"
"No corn?" asked Blackadder, "What do you mean, no corn? Miss Q just told me we all ate it!"
"They didn't give us any corn today. They didn't give us any corn yesterday…"
"I've not had corn for weeks!" said Blackadder, throwing back his head to crow, "Give me some corn!"
Miss Q pecked at them both. "Blackadder, shut up. You're being all over-dramatic again. It has NOT been weeks, only two days. And Mrs B! Please stop complaining! We've got pellets, and water. The humans even brought us some green stuff earlier, if you remember, and we got mealworms last night."
"But we want corn!" Mrs B and Blackadder protested in unison.
"Well, I'm sure we will have some soon enough," Miss Q said, hopping up onto a branch and settling down for an afternoon nap, "Maybe they're waiting for you two to stop being so noisy? Now. If you could refrain from shouting for a few minutes, some of us would like a rest." She tucked her head very deliberately under her wing and ignored the other chickens until they wandered off, muttering theories and plans to each other.
To be continued….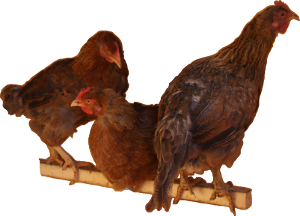 Originally published at sandralindsey.wales. You can comment here or there.
To celebrate the launch of Under Leaden Skies this week, I've been on a little blog-tour. If you're interested, and you missed any of the links I posted on the day of each appearance, the links are gathered here: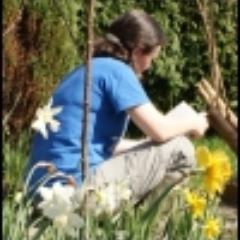 Charlie Cochrane interviewed me on Wednesday. I was so pleased when she agreed to host me on her blog, as she's been so supportive in getting me to knuckle down and get my stories available to other readers.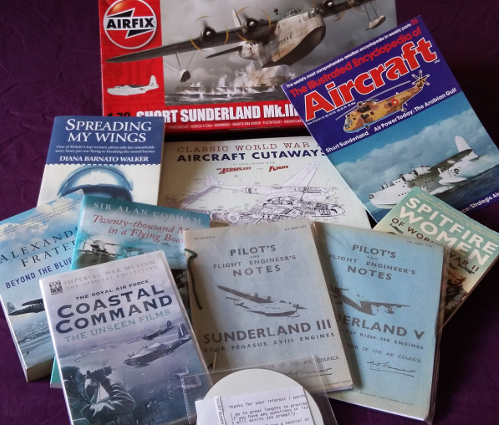 As a member of The Macaronis, I posted there on Wednesday about research and one of my favourite websites for researching the time period in which Under Leaden Skies is set.
Alex Beecroft, another long-standing friend who couldn't be more supportive of other writers in the genre, invited me onto her blog, where I stole borrowed without asking permission an idea from the inimitable Chuck Wendig, and wrote about things I learned from writing and publishing Under Leaden Skies (bonus photos of me with aircraft)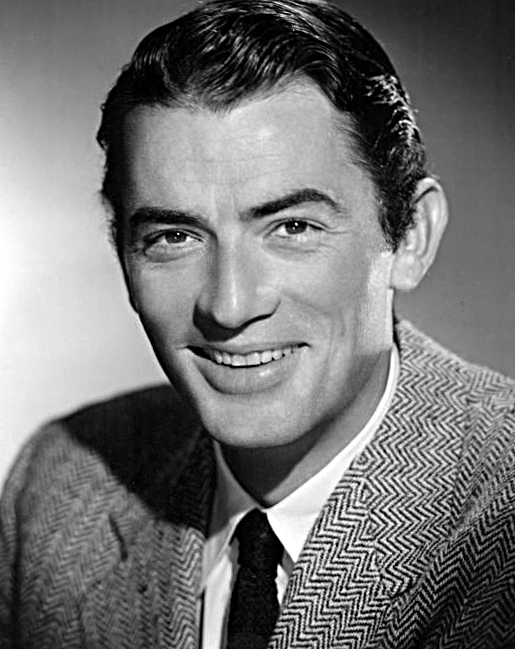 Narelle Harris (who is a lovely person) asked me a Quintette of Questions for her Mortal Words blog. These may seem short and easy questions, but they were fiendishly difficult (secret info: other than a vague idea of his height & that he follows fashion in his appearance, I have no idea what Teddy looks like. One of the hazards of letting him take over as first-person narrator. So the question about who would I cast in the roles took me days of research to answer!)
Tonight I'll be at Manifold Press' Q & A event on Facebook, and I'm planning another post for The Macaronis which should go live next week. And of course, I posted here about Sunderland flying boats.
I'll leave you to get back to your book now 😉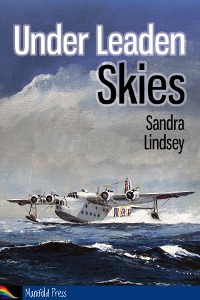 Originally published at sandralindsey.wales. You can comment here or there.
I was going to write here a post filled with all the awesomely fantastic facts I learned about Sunderland flying boats during the course of my research, but then I thought: really? I know I'm super-interested in them, but that's because I've been reading & learning about them for over 4 years now… and it did take me a week or so to warm up to them in the first place (I actually started off my research by thinking I'd write about a pilot of a Catalina, after seeing one of them at RAF Museum Cosford).
So instead, here are some of my favourite Sunderland facts, followed by a few pictures:
Short Sunderland flying boats were the only type of aircraft to be in continuous service with the RAF for the entire duration of WW2
Sunderland flying boats, and the occupation of Iceland, played a vital role in closing the "mid-Atlantic gap" (the space between the ranges of aircraft flying out from Scotland & those flying out from Canada) and protecting Allied shipping during the Battle of the Atlantic, until the USA joined the war and brought along their Liberators (for their time, these were super-long-range aircraft)
post-WW2, Sunderlands saw service in Europe during the Berlin Airlift. Unlike most aircraft, they could be used to carry salt without any fears of corrosion (once the Havelsee froze and was no longer able to be used for landing, other aircraft, fitted with panniers under the fuselage, took over this cargo)
They were dubbed 'flying porcupines' by Luftwaffe pilots
the playwright Sir Terrence Rattigan served in the RAF during WW2, and it was here that he wrote his play Flare Path – more accurately, he wrote it whilst serving as a tail gunner in a Sunderland flying boat, stationed in West Africa
Pictures!
There's a whole host more pictures & information out there, if I've tempted you into being as interested as I am in these aircraft and their crews!
Originally published at sandralindsey.wales. You can comment here or there.
Today I've been visiting The Macaronis to chatter about research and one of my favourite places online for doing that, and I also popped my head round the door of Charlie Cochrane's gaff. She grilled me – mercilessly, I tell you! – with a whole range of writing-related questions.
So, if you want to know who I'd call on to help me out of a fix, hie thee hence to find out!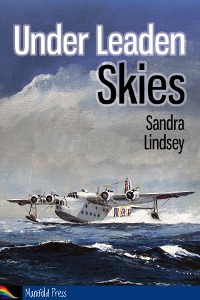 Originally published at sandralindsey.wales. You can comment here or there.
So, Under Leaden Skies was released yesterday.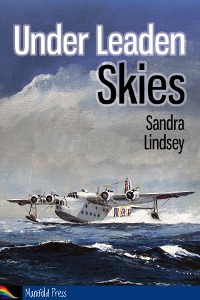 I find I'm feeling a lot more higgledy-piggledy about it than I thought I would… I mean, I've known these characters for 4 years! I put their story to one side for at least 2 years, but still they nagged at me, and I've been wanting to share them and their story with other people for so long… but now I'm a little bit dazed and, yes, worried, about what others might see in 'my' characters that I didn't see myself.
I just need to let go. They're not mine now, if they ever were. They're out there, on their own, ready to meet everyone who cares to spend the time to read their story.
The main thing, that I didn't expect though? Is that I'm currently feeling very glad that I've not yet started drafting the sequel. I think I needed that little bit extra push to let go of them so that I can let them grow into the people they become later in their lives.
~~
Buy links: Amazon UK | Amazon US | ARe | Smashwords
~~
Review: Sinfully Gay Romance Book Reviews
Originally published at sandralindsey.wales. You can comment here or there.
I recently became involved with our village newsletter, and in wondering what I might contribute to this august publication (circulation: 150 households, price: free), I started writing a story…
…and then I thought "Why not post it to my blog as well?", so here we are.
Tales from the Chicken House: The Corn Conspiracy
"Pellets?" squawked Mrs B, fluffing her feathers in indignation as she inspected the contents of their feeder, "Just pellets? Where's our corn?"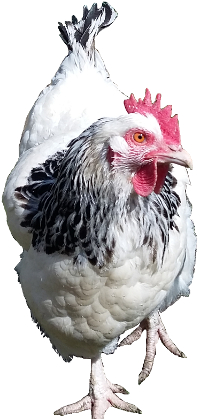 "No corn?" asked Blackadder, "Again? I'll raise a complaint with the humans!" Standing on his perch and puffing out his chest, he crowed as loudly as he could, "Cock-a-doodle-doo! Cock-a-doodle-doo! Cock-a-…"
"Oh do shut up!" cried Miss Q, pulling on Blackadder's tail with her beak, "Some of us are trying to sleep!"
"Sleep?" Mrs B hopped from one foot to the other and flapped her wings, "How can you sleep when we are being denied our fair ration of corn? We should rise up in protest! Tell the humans what we think of their paltry offering of just pellets!"
"Oh for goodness' sake!" grumbled Miss Q, "Go outside if you need to squawk. The human's opened the door now."
"So they have! Maybe they put some corn out there?" Mrs B ran outside to look but found only a couple of mealworms left on the floor from the previous evening. After tidying those up, she jumped up onto a perch and preened while waiting for the other chickens to wake up and join her.
To be continued….
Originally published at sandralindsey.wales. You can comment here or there.
Having been hanging round with various writerly types for over 10 years now, I've heard my fair share of stories about book covers going wrong, or it taking an absolute age to find a design which both author and publisher are happy with. I think it's fair to say that working with Manifold Press on the cover design for Under Leaden Skies has been completely and utterly opposite from what I had prepared myself to expect!
For a start, there was no form. Yay! (I hate forms)
Instead, there was simply a note on the acceptance email saying that if I had any thoughts about cover design, it was best to voice them as soon as possible so they could get started. Somewhat timidly – especially since at that point in time I knew the Manifold Press covers were changing from their previous style to a new one, but the new style hadn't yet been revealed – I replied that, as aircraft and flying are so important to Teddy Garston, I would very much like to have on the cover one of the aircraft mentioned in the book: "Ideally a Sunderland flying boat, but as it may be harder to source an appropriate image, I'd be happy with a Mosquito"
Well. Within 48 hours I had a reply back with a link to a possible *gorgeous* image of a Sunderland flying over the Devon coastline. We went back & to a few times, until the head of the art department stepped in and politely pointed out that all these images were photographs, and the new guidelines are that historical fiction should use painted images.
After a few evenings spent on image searches, I emailed links to my two favourite images, with a brief explanation of what it was I liked about them, and a few weeks later I received an email with the first draft of the cover: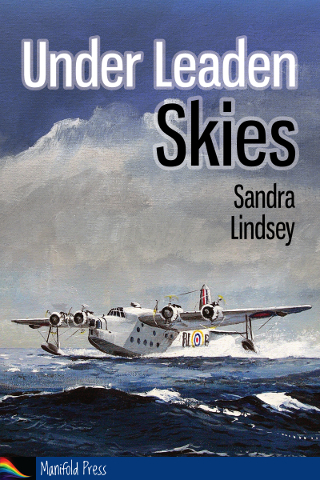 We didn't bother with a second draft.
Originally published at sandralindsey.wales. You can comment here or there.
I've just got home from Abergavenny Writing Festival It's a new event this year, and it's a good one!
Most writing-focused events I've been to have been ticketed for the whole event, which is great because of the atmosphere you get and the sense of it being a whole event. This festival is ticketed per event (or at least, this year it is, they may change depending on feedback, one never knows). This is something I've seen for literary festivals, so it obviously works.
In this particular case, for me this year, it worked very well. Initially there was only one event which appealed, and if I had needed to buy a full day's ticket, the additional cost on top of the fact it takes me half a tank of fuel to get to Abergavenny & back, would have put it out of my price range at present.
But it wasn't! And then just last week I noticed another event timetabled for this afternoon which interested me, so I bought a ticket for that as well.
The other difference this pricing structure makes is that, had I paid for a full day, I would have made sure I attended all the sessions. Instead, I spent the 2 or 3 hours I had free wandering round the town.
In all, a really enjoyable day out, and top quality presentations in the sessions I attended.
So many thanks to Fergus Collins of BBC Countryfile Magazine, Liz Davies of the Abergavenny Chronicle, and most of all the lovely ladies behind Aber Writing Fest!
My brain is now fizzing with ideas for magazine features and articles, as well as planning out getting in touch with my local newpaper for future press releases…
Originally published at sandralindsey.wales. You can comment here or there.
At the 2012 UK Meet, held in Brighton, the opening session was "Novel Openings", where writers from a number of sub-genres read out the opening (first 150 words – at least that's what the guidelines said!) to one of their stories.
I volunteered to take part, and read out the following opening of my WiP, Rare Breed. I had originally hoped to have finished this story by the time of the meet in order to be able to pitch it to publishers. Alas, it's still not behaving even now… Some day it will.
In the meantime, enjoy

Hands on hips, Chris glared at his feathered opponent.
With a twinge of guilt he began to wonder if his impulsive
nature had finally got the better of him. 'You'll bite off more
than you can chew one day, my lad,' his father's voice
echoed to him down the years. Shaking such thoughts from
his mind, he forced his attention back to the present
conundrum. The squawking, crowing, feisty conundrum
stalking round his back garden.
"Would you like a hand?"
Chris jumped from surprise, nearly treading on one of
his girls' feet as he turned. She squawked and flapped at
him but he barely noticed as he drank in the figure leaning
on his gate. Six-foot-two, shaven-headed, built like an
oarsman, hot as hell even dressed in an old t-shirt and
ripped jeans: Martin from next door, surveying the chaos with
a tilt to his head while he waited for an answer.
"Have you any experience with cocks?"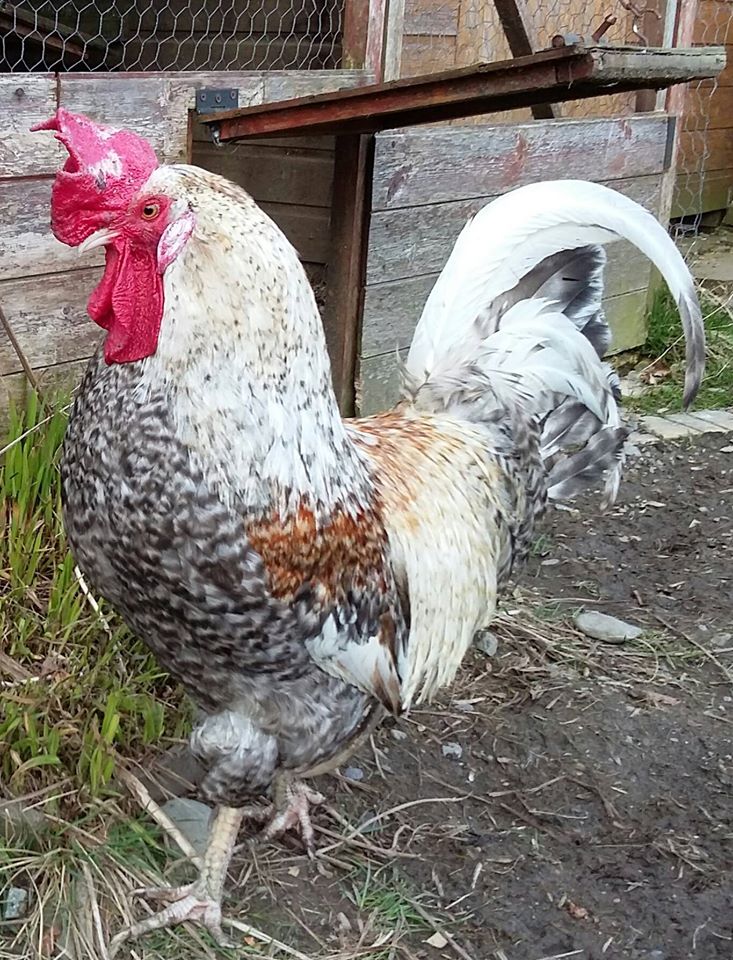 Blackadder, one of my cream legbar cocks, hatched in 2012
Originally published at sandralindsey.wales. You can comment here or there.